I am not a close follower of official publications, but recently I chanced upon something that I think speaks clearly to Trinity Church. As happens with genuinely wise words, someone noted a line in a sermon by the Church of England's Archbishop Justin Welby which was then referred to somewhere for me to find, and now I am passing it on here.
"The vocation of a Christian community is to give people an opportunity to recognise two things: the complexity of each other; and the simplicity of seeking to put Christ at the centre of everything."
What I think he points out well is the work required of people in diverse congregations such in our international church. This may not be the absolute 'vocation' of Christian Community, but it is what I recognise as essential work for being in fellowship, especially for us as Jesus followers coming from over 35 nations of origin.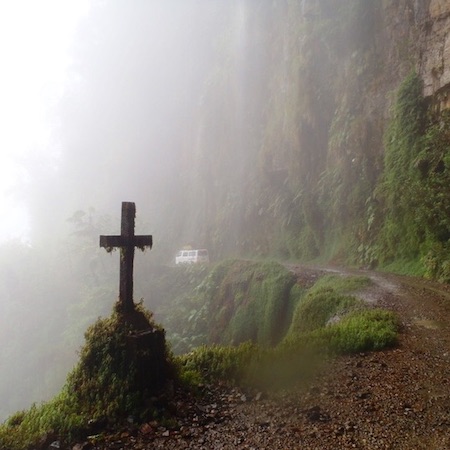 Early in my time here I coined a phrase to describe what I often saw happening: 'cultural fog'. This can make it hard to recognise the true nature of another person. This fog comes firstly through the assumptions we may carry about Jesus followers in our Christian Community as being like ourselves, and secondly, because much of we experience the other person is as much their cultural tendencies as their distinctly personal character. The other's essential self comes wrapped in 'cultural packaging' viewed through our own expectations. It takes time to grow past this.
Cultural fog hangs around until there is a defining moment, sometimes a surprising one. A real example is that many of us would assume that Christian couples in our church would not live together before marriage. Then comes the day when we learn otherwise and some fog is lifted.
Currently we are again considering the issue of our worship venue over the longer term. As in previous times, this brings out vast diversity of opinions, convictions and expectations about what a roof and some walls assigned as worship space involve and how that should be arranged and provided for. As the complexities of people's feelings and thoughts on this are voiced, I get to live the opportunity Justin Welby describes as 'vocation' – recognising the complexity of the other. What is basic, obvious, and essential to person A, is sometimes a complete mystery to person B – leaving persons C and D to wonder.
The second part of Justin Welby's quote carries the way forward in Christ. We are complex, individually, and together hugely so – but putting Christ in the centre is the simple discipline that makes us to be Christian fellowship. When all the diverse complexity is processed and referenced to Christ and his call, there is a way forward.
I hope this brief recipe is one we can recognise and engage together.
"The vocation of a Christian community is to give people an opportunity to recognise two things: the complexity of each other; and the simplicity of seeking to put Christ at the centre of everything."