Six months ago the church council agreed to replace pews with seats. This was dependent on the number of seats that could be bought in a batch from someone selling second-hand chairs in good condition at a good price.
Then a few months later it was suggested that a notice be placed asking the congregation if they might know about seats surplus to requirements or going cheap.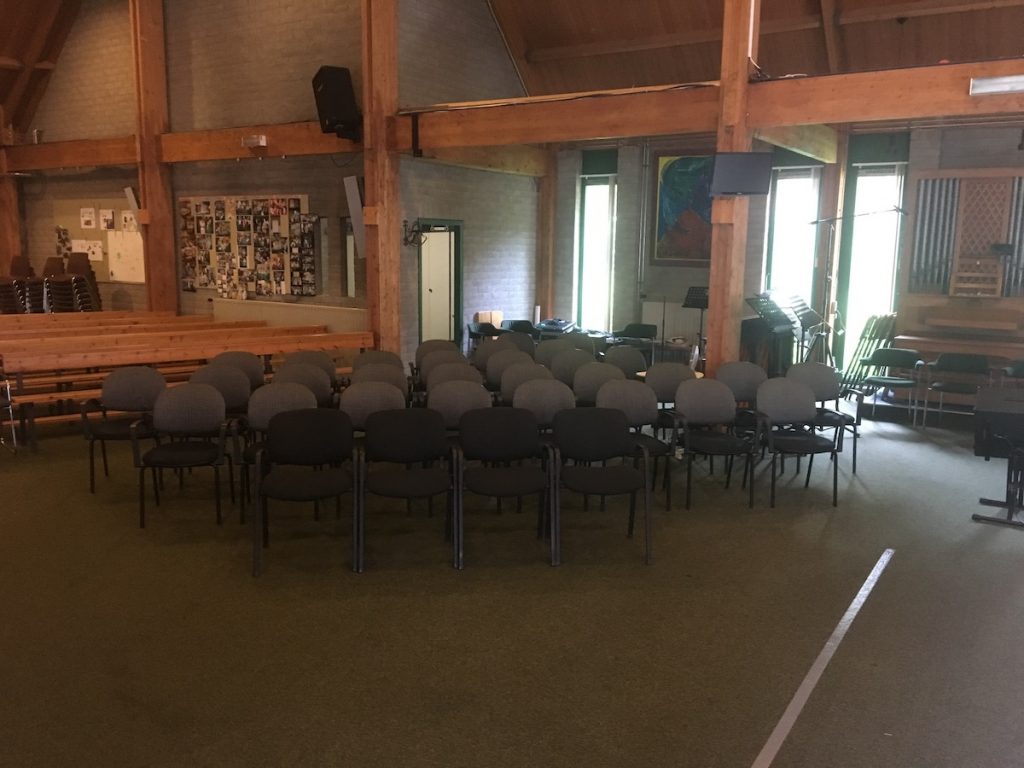 In early June Patrick informed Pastor Francis of a batch of chairs needing a new home by the end of the next week. A quick inspection led to 34 good chairs being collected and brought to the church building.
They have been set up as a block in a zone which is often re-ordered for particular events or services.
This area may become known as the 'Comfort Zone'!
This seating boost increases the number of seats we have available on Sunday morning.
If you know of a batch of chairs needing a new home please let Pastor Francis know as they may be suitable for us too.